We provide a comprehensive range of Automotive industry-oriented training programmes focused on the improvement of people and processes within departments providing both commercial and technical services to customers. Our style and content is based on real-scenarios, and our unprecedented knowledge of the automotive industry means that our trainers are able to deliver work-ready knowledge to deal with challenges, and explore the use of the tools and skills in workshops.
Our automotive students work with experts in industry-simulated workshops. With about 80 service centers throughout Malaysia, students will gain industry relevant training as well as job opportunities.
We aim to be the country's quality private skilled and industrial based in-depth training mentor, and eventually in Indo-China. Our advanced certificates will be recognized and accredited locally and globally. We are your knowledge-transfer partner between key country's industrial wants and academic needs.

---
Vision:
To build-and-develop Tan Chong Technical Institute  (TCTECH)

the academic brand of Tan Chong Education to be a renowned

and sought after technical automotive school.

​

To develop internal talents within Tan Chong Group to be more productive, customer service oriented, dedicated and loyal with a long term commitment to grow with the Company.

Mission:


Provide strong leadership and build a highly committed, 

productive and motivated Tan Chong Education Team.

​

Focus on training and developing on Tan Chong Group's employees to become a highly committed, dedicated and productive workforce.
---

TCTECH Training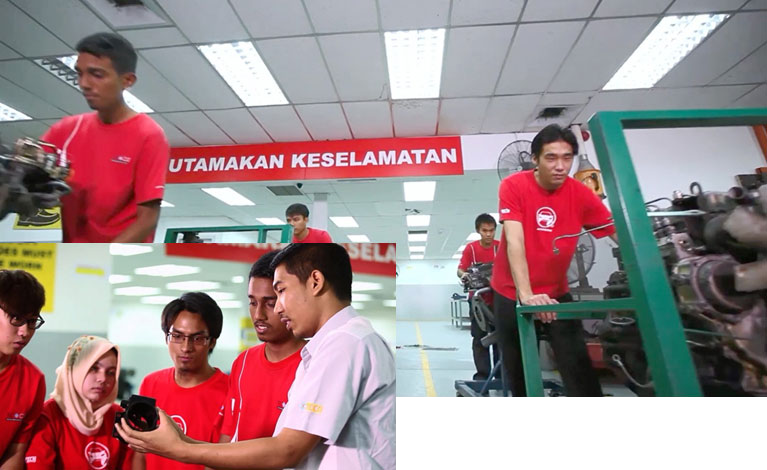 All lessons are guided by experienced trainers to ensure safety and effective learning.
Our students are engaged in practical trainings as well as classroom studies.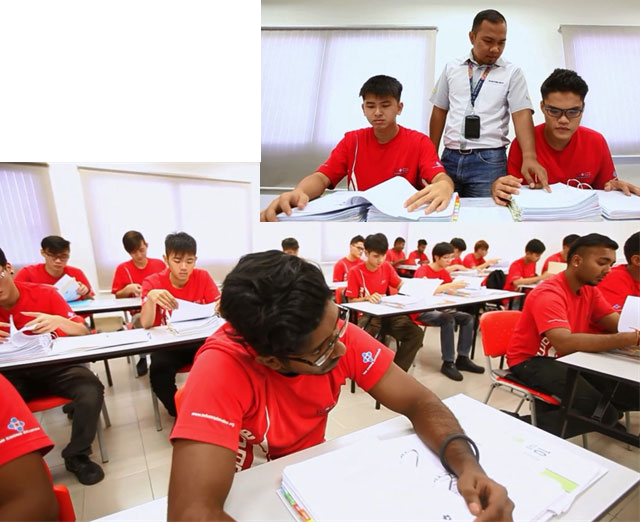 TCTECH Student Achievements


Muhammad Iman Iqmal Bin Azman
Technician @ TCEAS Balakong Tun Perak, Melaka
(Graduated with SKM Level 3)

Wilson Tan
Service Advisor @ Isuzu Services Cherang
(Graduated with TCAT Program)

Mohamed Khairul Nizam Bin Mustapha
Technician @ TCEAS Ayer Keroh, Melaka
(Graduated with SKM Level 3)

Woo Weng Hoe
Assistant Head of Workshop @ TCEAS Glenmarie
(Graduated with SKM Level 3)

Ravikaran A/L Ramudu
Technician @ TCEAS Kota Kemuning
(Graduated with DKM Level 4)

Kee Nai Yuen
Technician @ TCIE Batu Caves
(Graduated with SKM Level 3)

Ahmad Subri Bin Anuar
Car Inspector @ MUV Seri Kembangan
(Graduated with SKM Level 3)

Teh Jia Yit
Assistant Manager @ Porsche, Penang
(Graduated with C&G Diploma)

Teh Yew Zan
Senior Technician, BMW RaZa Premium Kota Bharu
(Graduated with SKM (AIP) and TCAT)

Jumeidi Bin Yusop
Technician @ TCEAS Sandakan
(Graduated with SKM Level 1)

Kadiravan A/L Winugobar
Technical Assistant @ Renault Malaysia
(Graduated with SKM Level 3, and C&G Diploma)

Neoh Chan Yee
Technician @ TCEAS Butterworth
(Graduated with C&G Diploma)

Adam Bin Ismail
Technician @ TCIE Batu Caves
(Graduated with SKM Level 3)

Johnson Ong
Service Manager @ Peugeot
(Graduated with SKM Level 3, and C&G Diploma)

Chow Yee Choong
Technician, German Motors Sdn Bhd
(Graduated with SKM Level 3, and C&G Diploma)