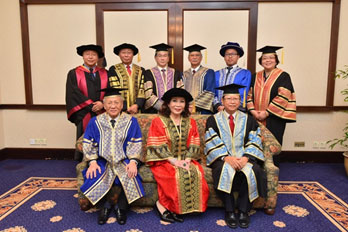 From left to right standing:
Dato' Dr. Lim Weng Khuan, Director of TCEdu
Mr. Kuan Kim Luen, CEO, Renault & ED, TCEdu
Mr. Tan Keng Meng, CEO, WTCH
Datuk Yaacob Wan Ibrahim, Academic Advisor, TCEdu
Dr. Gan Leong Ming, Deputy Director of CIReL, University Malaysia Pahang
Ms. Lim May Yee, Head of Operations, TCEdu
Frm Left to right seated:
Dato' Ng Mann Cheong, Independent Director, TCMH
Dato' Rosie Tan, Group Senior Executive Vice President, and Executive Director of TCMH
Mr David Siew Kah Toong – Independent Director, TCMH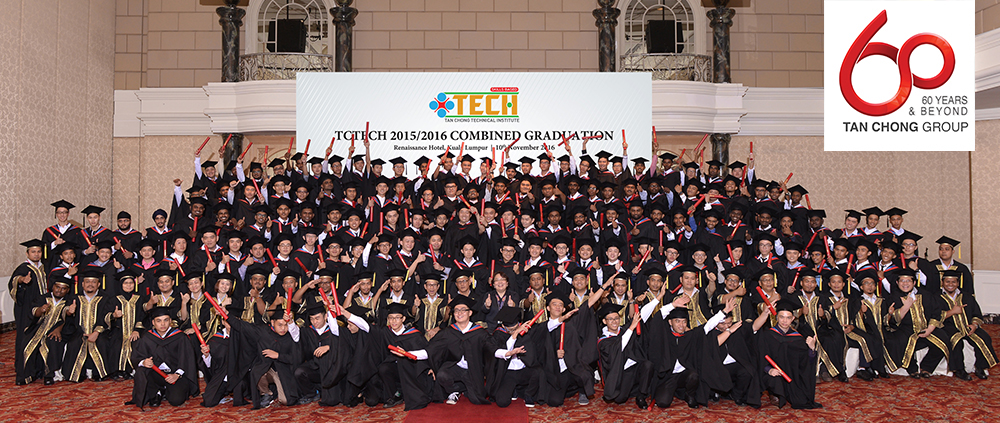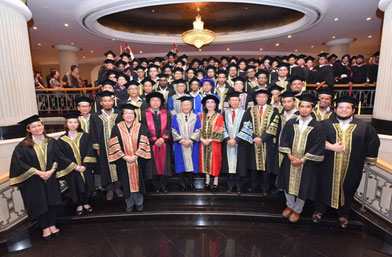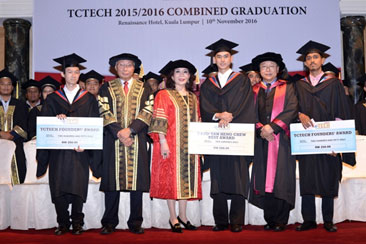 10 November 2016: TCTECH 2015/2016 Combined Graduation was held right after Industrial Relation Conference 2016, with 128 out of 336 graduates attending the convocation. About 370 people comprising proud and happy parents and family members attended the memorable event.
The convocation was addressed by Dato' Rosie Tan, Mr Kuan, and Dato' Dr Lim. The presence of independent directors of Tan Chong Group and Dr Gan from University Pahang Malaysia has added value and great significance to the event.
It was a very emotional moment for all staff and students of TCTECH.